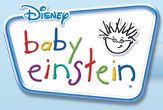 My grandson Slugger is turning 7 months old.  It's amazing that at such a very young age he's so aware of the people in his life and of his surroundings. He visits here mostly every day.  My daughter had been on maternity since he was born and has spent the entire 7 months at home with him.  She'll be starting back to work full-time in another week.  Slugger and his 2 year old sister, 'Lil Moomette will be returning to a home-based daycare provider, and I'll be picking them up on my way home from the office, until their parents come to collect them at my house.  Again, my house will be like the Little Old Lady Who Lives in a Shoe ~ I'll continue to stock it full of interesting goodies to keep the grandkiddos occupied~
Thanks to digital technology, we can instantly connect with countries around the world, as our own communities grow more diverse every day. Even grandparents are recognizing the need to feel a great importance in teaching our grandchildren about different cultures, as we want them to grow up with the understanding, respect, and appreciation of every person and culture they meet. And as the language of music transcends cultures and borders, it serves as an excellent way to engage our children to encourage their children to expose them to global diversity.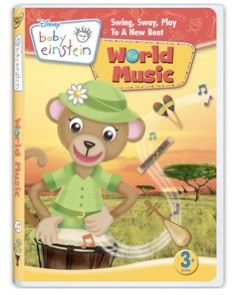 I've been asked my Mom Central to review the Baby Einstein World Music DVD.  As a new Grandmom, I became familiar with Baby Einstein when 'Lil Moomette was first born.  Grandma and Grandpa gave her a 21-set of their DVD's as a Christmas present. I quickly discovered that the new moms of today place a great emphasis on such important lessons, and was excited to find out that Baby Einstein created World Music, an interactive product line of DVDs, music CDs, books, and toys. World of Music encourages parents and little ones to foster a lifelong love of music as well as an appreciation for diverse cultures from around the world.
The Baby Einstein World Music DVD will launch on March 31, 2009.  You can get a sneek peek Baby Einstein at their website.
Put the Baby Einstein World Music DVD on your own baby shower registry, or let someone else to know to put it on theirs!  As a Baby Boomer Grandmom, I also think it's the perfect gift to give or keep one on-hand for when the little ones vist! WAHM home daycare providers or homeschooling moms take note too!
For More Information: Baby Einstein

Review courtesy of Mom Central.