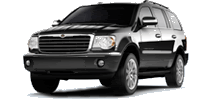 This week has been so slow at my cubicle job. It seems as if everyone has chosen to take some time off in July.
Not only are my office co-workers away on vacation, it seems like everyone else is too, as the phones aren't ringing off the hook!
If you haven't made plans yet, and are the type to decide to take off on the spur-of-the-moment, don't despair. Should you decide to travel by air, you can always make arrangements for a car rental.
Advantage Car Rental has special offers and discounts up to 50% on Luxury and Convertible car rentals in select cities and airports in the U.S. Make your reservation and selection easily online, and get a quote right away!
Whether you're traveling for business, relaxation or going to see Grandma, enjoy your trip & drive safely!