VOTE FOR ME ~ KEEP ME ON TOP ~ I'M A TOP MOMMA ~
Click the Button to Keep Me On Top!
I luv participating in Entre-Find of the Week! What a cool way to share the newest blogs you've EC dropped in on!
Would you like to be added to the list of Moomette's Best WAHM Blog ~ Site Award Winners!   Click to find out more!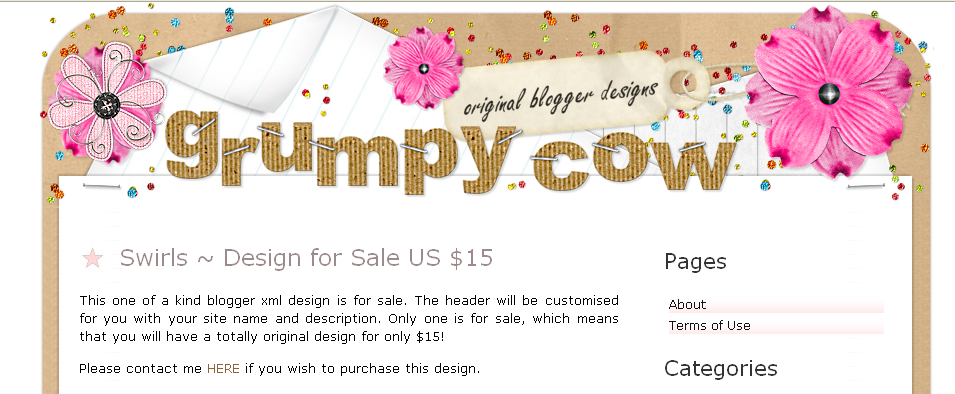 My Entre Find of the week is Agi, from Grumpy Cow Original Blogger Designs.
In her profile, Agi says she offers "affordable pre-made xml blogger designs!" Agi also offers free Blogger templates, custom designs and Etsy Templates.
I originally was going to go with one of Agi's free templates for my Mama Mentor Blog that's on Blogger, and have her customize it.  However, I decided I really liked the one I had, although it was only 2 columns.  I really wanted to add a 3rd column to it.
Even though I had been thinking of trying to do it myself, Agi stepped right up to the plate, and re-did my Blogger template for me!  She even provided instructions on how to save and reinstall all my widgets!
It came out so cool!
Head on over to visit Agi at Grumpy Cow , and tell her I sent you!