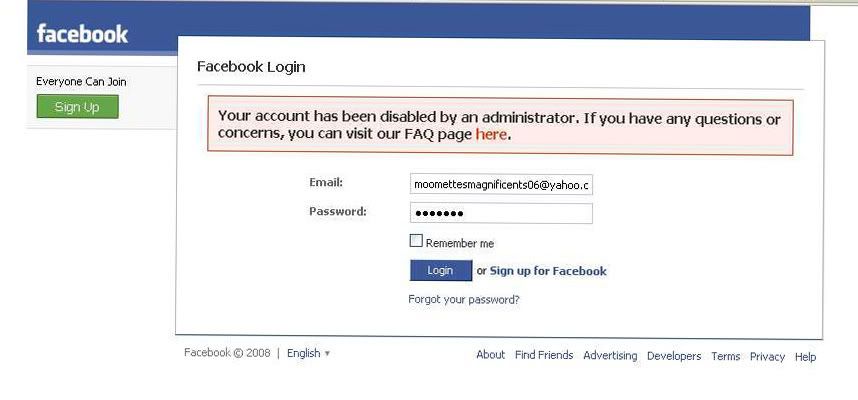 Just as I was getting comfortable using Facebook for social networking and promoting my ecommerce businesses, my account was disabled.
I have no clue why, at all.
It took a tremendous amount of time to build my Home Page the way I wanted it.  I joined groups of interest, had a business networking card, and had many friends.
The other night I went to add a fellow blogger to my list of friends ~ and poof, was told my account was gone.
No reason was given.  I've sent many, many emails to Facebook asking 'why?'  Nobody bothered to reply.  Their FAQ page is worthless didn't answer my questions.
What is particularly ironic, is that I had been reading so many articles about how FB was expanding their demographics beyond the teen set and that the business crowd was using it for social networking purposes.
So I 'Googled' to try to find an answer, and found that this randomly happens to people.  I didn't abuse any privileges, nor was I spamming anyone.
So be it.  There's only so many hours in the day anyway, and it's impossible to be up on every Web 2.0 social networking site there is.
Instead, I think I'll give  Linked in a try.
If you're on Linked In, let me know what you think of it as opposed to FB.