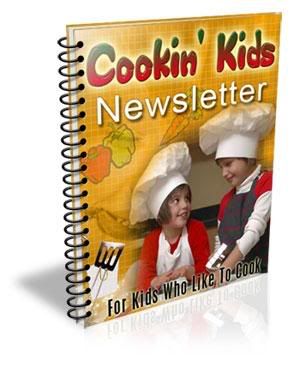 Just in time for the holidays!
Are you looking for that perfect present for your child? I know in the past when my kids were younger I struggled every year because my kids didn't "need" anything and they seem to have had everything they wanted and then some. Every year they got so many presents for Christmas that their eyes started to glaze over and they didn't know what to play with first.
Then it happened… about 5 days after Christmas they started complaining that they're bored and they had nothing to do. Does this sound familiar?
I've just had the opportunity to check out a digital product that can help keep kids entertained, is educational (but they don't realize it), is easy on your wallet, and can create some fun family times. It would be the perfect resource or gift for anyone who home schools!
It's an ebook by Cookin' Kids that incorporates cooking and fun. The ebook is in 6 sections or themes – The American Diner, Mexican Food, Russian Cooking, Picnics To Go, Native American Dishes, and Hip On Hawaii.
What's cool is that each theme has recipes, fun facts, safety tips, cooking terms, quotes, jokes, a game, and other website and book suggestions.
Sound good? It is! Visit Cookin' Kids for more information.
Give the child in your life a unique present this year.