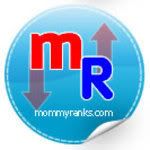 Mommy Ranks is new and improved ~ come see the new face lift!
If you'd like Free Advertising and see increased traffic to your blog, add your blog posts to Mommy Ranks.  It's similar to Stumble Upon or Digg.
Mommy Ranks is described (from it's About page) as:
…web application that allows you to submit an article that will be reviewed by all and will be promoted, based on popularity, to the main page. When a user submits a news article it will be placed in the "unpublished" area until it gains sufficient votes to be promoted to the main page.
You'll even be able to create your own profile page.
If you do see any of my posts for Moomettesgram's Musings, the screenshot is captured by Shrink The Web, and is picking up my Shoppes image rather than this blog image.  Hopefully that will be corrected.
Now who doesn't like more exposure for their blog?  Visit at http://mommyranks.com