I'm in many forums hearing how moms are asking whether they should start their blogs on Blogger or WordPress and how to start a wordpress blog.
Blogger to WordPress
UPDATE: Live Weekly Sessions on Monday Nights at 9pm Eastern Time) Now being offered!
BLOG TIPS
Many that have started already are asking for advice on Blogger to WordPress transfers, and are also looking for affordable web hosting services.
Perhaps you read many blogs and would like to start your own and try to make money blogging and become a mom who works from home.
Here's an opportunity that I'd like to pass along to you.  It's a special,  for a limited time only.
You'll be able to get the following:
A Domain Name ($12.00 Value)
Three Months of Mom Webs Hosting ($15.00 Value)
WordPress Blog Installation ($10.00 Value)
WordPress Theme Installation
Plus Much More!
I use Mom Webs, so I really can vouch for their absolutely fantastic, reliable service – and can tell you that they've been there for me 24/7 when I need help!
Find out more information about the offers only during Blog Week now!
If you just need an Orientation Class to walk you through the steps of setting up your blog, that's available too! Check out the ongoing Orientation Classes HERE.
After that date, you can still sign up for this beneficial package at the regular price offering – it's an excellent value – but by signing up for my Free Updates via email you'll be among the first to know about future specials!
Upcoming Sessions: (All Eastern Time)
Monday, May 24th – 8:00 to 10:00pm
Thursday, June 3rd – 12:00 to 2:00pm
Tuesday, June 8th – 10:00am to Noon
Monday, June 14th – 8:00 to 10:00pm
Thursday, June 24th – 12:00 to 2:00pm
Wednesday, June 30th – 10:00am to Noon
Visit: WordPress Orientation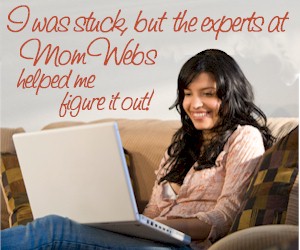 Click HERE to find out more about Affordable Web Hosting!
© Moomettes Magnificents
All opinions are my own.