Preschool Ideas
Summer's half way over and fall is right around the corner – which means the kids will be back to school soon! Spin Master is introducing Pop On Pals – a wonderful world of fun pals, pets, vehicles and play sets! If you home-school or belong to a play group and are searching for preschool ideas, check out these unique preschool learning toys.
Little  tykes get bored easily and require a never-ending string of activities to keep themselves interested.
Spin Master is introducing Pop On Pals – a wonderful world of fun pals, pets, vehicles and playsets! With endless mixing play, toddlers can be anything they prefer to be. A firefighter can become a musician, a princess becomes a bread maker, a puppy becomes a ballerina – Pop On Pals preschool learning toys promote inventive child's play and facilitates development of fine motor skills.
Amusement Park Playset
This ultimate amusement park playset comes to life with lights, sounds, music and more!  Pop your pal in five different activation points for lots of action reaction play.  Show of your strength on the strong man striker!  Ride the roller coaster!  Win the milk toss game!  Swing on the dragon swing and spin around in the musical Ferris wheel!  The fun never ends with Pop On Pals Amusement Park Playset.
My daughter is a Birth-to-Three Early Intervention Counselor and even though I'm her mother, while working with her on special needs toys  product reviews for childrens toys, I've learned what to look for in educational kids toys that promote creative play.
The Pop On Pals Amusement Park fosters development of:
Imaginative Play and Creativity
Fine Motor Skills/Dexterity; and
Creative play is extremely important–very basic to a child's overall learning experience. It is a means of self-expression: a way to pass on thoughts, feelings, opinions, attitudes, and values. Some of the values kids acquire from creative expression include self-discovery, self-direction, and exuberance, besides learning to use their leisure time constructively. Developing an early start with our children is very important.
So when you provide a creative activity for your kids, you'll be giving them an experience they'll treasure right then and well into the future.
Ages: 2+ Years
Available at: Amazon
For More Information Visit: Pop On Pals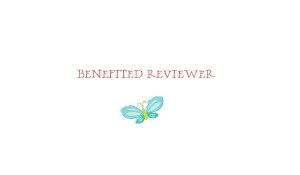 Review Made Possible Courtesy of Team Mom