Sarris Candies is a Pittsburgh-based, family-owned, confectioner with chocolates available online and in retail locations throughout Western Pennsylvania, West Virginia, Ohio, Virginia and North Carolina.
Chocolates have long been associated with the feeling of affection. Blame it on the fact that many people love the treat and many would be happy at the thought of getting boxed chocolates especially from someone who cares for them.  Of course candy of any type and chocolates are always an appropriate corporate gift either during the Holiday Season or as a "thank you" gift.
While many of us like wines, chips, cheese and other gourmet items, most of us would likely favor chocolates above everything else. Chocolate Christmas gifts won't fail because it doesn't matter how young or old the recipient of the chocolate items would be. Everybody loves chocolates. This is a gift that will not be wasted and be left in the shelves for a long time only to be displayed.
Fine Chocolate
Sarris Candies recently sent me a Red Tier Gift Package which includes Sarris's most popular boxed chocolates. The Red Tier Gift Package is stunningly wrapped in shimmering foil paper, tied together with a generous swathe of satin ribbon, then topped with a festive bow and features a 12 oz. box of Chocolate Covered Pretzels, a 10 oz. box of Peanut Butter Meltaways and an 8 oz. Deluxe Assortment.
During the Holiday Season I've received chocolates from confectioners in California and Vermont, and have given as gifts our best candy confections made locally from candy companies here in Connecticut.  However, I never have tried Sarris Candies before.
Once you try Sarris, you'll be hooked.
Candy Online
I'm excited to let my readers know that you can have a chance at winning a Red Tier gift package from Sarris Candies valued at more than $50. This prize package consists of a collection of customer favorites including a 12oz package of hand made chocolate-covered pretzels, a 10oz box of peanut butter meltaways and an 8oz box of assorted chocolates all stunningly wrapped in shimmering foil paper, tied together with a generous swath of satin ribbon topped with a festive bow. Whether you choose to share your chocolates or keep them for yourself, this package is sure to please!
Order some for Valentine's Day!
The best news is that you  have more than one opportunity to win! The following websites have teamed up to give away even more chocolate, so make sure to check them out and take a look around to see all the other great things they have going on.
Sarris Candies also offers Corporate Gifts; Wedding;  Baby; Party; Graduation and Communion  Favors and Ideas; Fundraising Programs and Gift Cards.
Also available at Sarris Candies are Holiday Items for your gift-giving pleasure: Valentine's Day; Easter, Christmas; Mother's Day; Father's Day and Halloween.
Sarris Candies has extended a 15% off discount to my readers!  Just use code HOLIDAY15 through Dec. 7th.
The Promo Code makes it a perfect opportunity to order candy online to send Grandmom or Grandpa if you and the grandkids won't be able to visit them in person this Holiday Season!
Sarris Candies can be be ordered online:  Sarris Candies
Visit: Sarris Candies on Facebook
Moomette's Magnificents is hosting a Giveaway Contest! *For a chance to win, there will be one (1) winner of a Red Tier gift package from Sarris Candies valued at more than $50.
*OPEN to 18+ USA and CANADA
Please include a way of contacting you. Should you be the contest winner, this information may be shared with the contest sponsor in order to send your prize.
Main Rule:   (remember if this rule is not followed then no others will count)
a) Sign up for my free Newsletter Updates to my blog through my e-mail link and leave your name in a separate comment) AND
b) Visit Sarris Candies and leave a comment about another fact that wasn't mentioned in this post.

~ One Extra Entry: Subscribe to my blog via RSS feed and leave your name in a separate comment
~ One Extra Entry: Become a Moomette's Magnificents Facebook Fan and leave a comment on our wall with your thoughts on this giveaway.

~ One Extra Entry: Click the "Like" button on this post (top or bottom) and leave and leave your name in a separate comment
~ One Extra Entry: Follow and Rank Moomette's Magnificents on Networked Blogs (right sidebar) and leave your name in a separate comment.
~ One Extra Entry: Follow my blog publicly on Google Friend Connect (sidebar)
~ One Extra Entry: Visit my 101 Random Things About Me page (under About) and leave a comment here – something About Me
~ One Extra Entry: Leave a comment on THIS  non-giveaway post, and come back here and let me know you did (may ALSO  leave multiple comments on multiple non-giveaway posts, but leave a separate comment entry for here to count )
~One Extra Entry: Follow @Moomettes and Tweet this giveaway and post the link in your comment- (once daily) (50 Followers minimum to qualify for extra entry)
copy and paste to tweet
This contest will run December 7, 2010 at 11:59 pm EST
For Additional Entries, check out my Contest Entry Rules.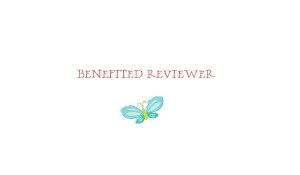 *