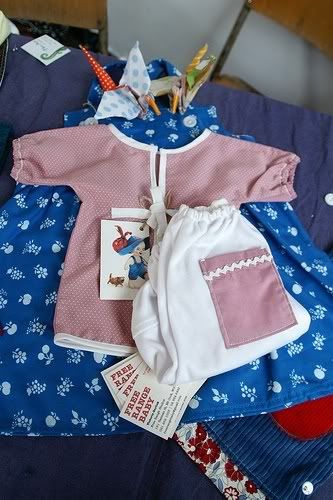 Are you a Work-at-Home Mom or an Indie Designer of children's clothing or toys? If you are, then listen up as big changes are in store that could affect your business and will be taking place on
February 10, 2009.
I was on Twitter last nite and came across a hashtag, #CPSIA and checked it out.  As of February 10th, a pending legislative mandate will no longer allow the sale of used kids clothing or toys unless they've been tested for lead and a host of other potentially hazardous materials.  You can follow the conversation on Twitter by following the hashtag #CPSIA.
This is a huge deal for WAHMs with their own websites, and will also affect eBay and Etsy sellers of childrens clothing. I have many indie designers of children's clothing in my Moomette's Magnificents Olde Towne Shoppes, and sell boutique clothing in my eBay store.
Not to mention the fact that businesses such as Goodwill and other thrift stores will be affected.
'Lil Moomette's mom, my DD26, is a huge fan of Once Upon a Child, a children's clothing consignment store that sells upscale clothing and toys. OUAC is terrific source for finding gently used clothing for a fraction of the price, enabling families (and grandmoms) to save a few
dollars in today's economically-challenged times.
You can find out more about what's happening and try to help by visiting Cool Mom Picks.
For further reading, the LA Times has posted an informative article HERE.