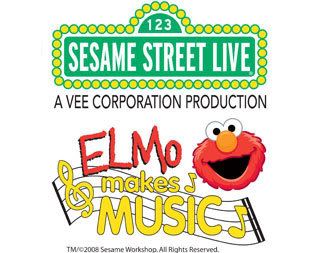 All kids love Sesame Street! Who doesn't love Big Bird!

When my girls were little we always watched Sesame Street together! I have so many fond memories, it seems like yesterday!
If you would like to create memories with your children or grandchildren, here's an opportunity to see Sesame Street Live in person with them, and receive a discount to do it!
2009
Offer:
25% Off on select performances Feb 5 – 16, 2009.
Pricing:
Regular Price – Non-Peak:
$37,
$26
**
Price inclusive of $4.50 facility fee
Discount Price: 25% off
$28, $20
Discount Code: ELMOGIFT
Expiration:
February 15th, 2009, 6:00 PM
Available
at:
Madison Square Garden Box Office, Radio
City Box Office, Internet and phones
Notes:
Offer subject to availability; may not
be combined with any other offer, does not apply to VIP seating, Prime Seating
or previously purchased tickets. Offer only valid on $37 and $26 dollar
tickets. Tickets are non-refundable or exchangeable. Eight (8) ticket limit per
order. Ticketmaster orders are subject to separate service charges. Other
restrictions apply. Offer expires February 15th, 2009
VALID PERFORMANCES
Friday, February 13th,
2:00 PM-

Saturday February 14, 5:30 PM

Sunday
February 15, 5:30 PM
For More Information Visit: Sesame Street Live