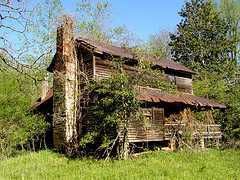 This weekend was so busy! As many of you were aware, I attended my nieces wedding, which turned out to be a 3-day party! The weather was magnificent, and the Bride and Groom were beaming!
It was a great time to get together with extended family and friends. We had the opportunity to meet my Sister-In-Law's "new sweetie." My brother-in-law passed away several years ago, and we're delighted to meet the new man in her life and see her so happy once again. This is a long-distance relationship, up and down the East Coast. New Beau is retired, but considers himself a "Handyman Contractor." Besides being a nice guy and winning over the in-laws, it's even better that he can make himself useful when he comes up to visit!
There's always plenty of work needed around This Old House of mine. I'm sure many of my bloggy friends, and especially those who are single moms or mid life Baby Boomer retirees, can always use someone to do some chores and repairs that are beyond our expertise.
If you're looking to fix up the old homestead and looking for Houston Contractors, or trying to find quality contractors in the following areas: remodeling, heating and air conditioning, roofing, electrical, general, plumbing, painting, flooring, among others ~ check out Clicksmart Certified Contractors for an expert contractor in your state!