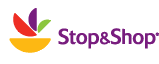 Stop & Shop

A few "Simple Swaps" and a Family Favorite is a Healthy Idea

Phew!  The holidays and post-New Year birthdays are finally over!  Although I had been trying to stick to a diet, and was somewhat successful at hit, I did only manage to gain about 2 pounds back.

My oldest daughter, who gave birth to Slugger this past August, and I are attempting to get back on to a regular healthy schedule  – and with that transition comes a new resolve to eat better and provide healthier options for our families this year.

We both do our regular weekly grocery shopping at Stop & Shop Supermarket.  Fortunately, I live within 10 minutes of three Stop & Shop grocery stores!   What's exciting is that Stop & Shop is launching
Healthy Ideas, a new, easily recognizable on-shelf symbol that helps customers easily identify foods that fit into a healthy lifestyle.

To help Moms, Grandmoms and the food-decision maker in your household take the guesswork out of making healthy food choices, Stop & Shop has placed the Healthy Ideas symbol on more than 3,000 items and shelf tags throughout its stores.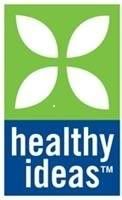 A few "Simple Swaps" and a family favorite is a Healthy Idea.
The symbol highlights foods that have less fat, saturated fat and sodium. It also helps to ensure that the foods we select include a healthful amount of at least one nutrient, such as fiber, whole grains, calcium and minerals.
The power of Healthy Ideas lies in the strength of its criteria which was developed by a team of registered dietitians and reviewed by an advisory panel of physicians and nutrition experts, including Dr. George Blackburn, associate director of the Division of Nutrition at Harvard Medical School. Research played a critical role in the development of the symbol, which uses the Dietary Guidelines for Americans, the USDA Food Pyramid (Mypyramid.gov) and the USDA/FDA's definition of healthy as a basis for its foundation.
Watch for the new Healthy Ideas symbol next time you visit Stop & Shop!
Go to Stop & Shop for more information