VOTE FOR ME ~ KEEP ME ON TOP ~ I'M A TOP MOMMA ~
Click the Button to Keep Me On Top!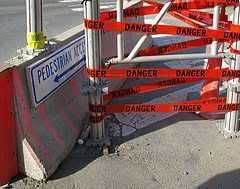 "When the walls came tumbling down
When the walls came tumbling down
When the walls came tumbling down
Everybody ran as they screamed at the sound'… Def Leppard
More titillating tidbits on my WAHM Affiliate Marketing experience!
Today I resigned from all but maybe two, of the small WAHM companies I belonged to as an Independent Consultant for Affiliate Marketing.
That's it, I'm done, I've heard, seen and had enough of it.
I got an e-mail today from a company I was a rep for ~ Beautiful Diva.
The email indicated that affiliate links would no longer take a customer directly to your shopping cart, but rather a "landing/splash" page.  The customer would then have the option to search for a representative by entering their zip code, name or other methods.
WTH?  I'm going to put up a banner link to a site ~ have a potential customer click through to it ~ and then have that potential customer enter their zip code to find a different rep?
Who are they going to search for under "name" ~ Moomettesgram?  My full name used to be displayed before they did a U-Turn on their marketing tactics.
I don't think so.  Down came that banner and ~ exit, stage left.  No more rep for that company.
My advice to anyone who's thinking of becoming an Affiliate Rep, is this:
Before you sign up with a new WAHM company, check to see where your customer is going to land.  Otherwise – all you're going to be doing is putting up a banner for the company gratis, and you won't see any sales.
How many of my readers know what my zip code is?  I speak often of living in New England ~ Connecticut specifically ~ but I don't think anyone is going to find me through that method.
If you blog and use banners, do all your readers know what state you live in?  Do you use your real name, or a by-line?
Really, young ones, think this one through.  Don't just blindly do everything these companies ask you to do.  You are going to be taken for a ride if you do.
Another reason I've left several companies is that many are signed up with JROX.  One particular company made their reps sign up at least 3 times for a new JROX affiliate ID.  Talk about confusion.  No sales there ~ the website was down ~ the affiliate IDs didn't work~ excuses, excuses.  I'm outta there.
Nope.  The only companies I'm with now are basically through big-name affiliate sites.  I'll stick with those for awhile, and see how it goes.
No more small potatoes.
If anyone has any other experiences and you find you're rolling in dough, speak up, and add yourself as a subscriber if you'd like to hear my continuing saga!