It's hard to believe that Labor Day here in the USA is just around the corner!
The holiday season will be fast approaching, and the mad rush to plan all your social engagements will be in high gear.
Technology has made it 'easy' to print your own birthday cards, party invitations and announcements ~ if you're not computer-challenged.
I'd like to share with you a terrific source for Holiday Cards and Party Invitations that I recently had the opportunity to review.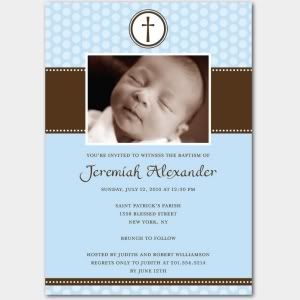 I recently became a Grandmother for the second time and will be helping my daughter plan my new grandson's Baptism. A religious baptism or christening is often the first special occasion in honor of your newborn baby.  Tiny Prints offers a wide selection of unique, custom christening and baby baptism invitations and announcements that can be personalized with all the appropriate details of the special event. Their baby christening and baby baptism invitations range from classic and to more contemporary, and are printed on quality stock paper.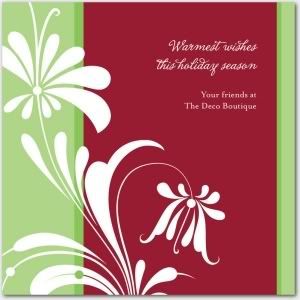 As a Work-at-Home Mom and online Boutique store owner, I realize the importance of branding and staying in contact with my business partners. Exchanging holiday cards has become a long-standing tradition among business associates. Strengthen your corporate relationships with personalized, photo Christmas, Hanukkah or Happy New Year greetings. Tiny Print in-house experts will enhance your photo with complimentary touch-ups or upload your corporate logo.
Let Tiny Prints become your one-stop source for all personal and business needs.
Tiny Prints is offering readers of Moomettesgram's Musings a Special Discount.
Use Tiny Prints coupon code TPBR136508 to receive 10% off your next order of stationery, invitations and photo cards. Expires 12/31/2008.
Visit Tiny Prints for more information.