As I belong to several social networking communities, I've seen quite a bit of interest in how bloggers can increase their Technorati Authority.
I spend quite a bit of time on Twitter and a tremendous amount of traffic to my blogs is generated through links to posts that I tweet.   My friend Cheryl, from The Daily Blonde recently told me that she receives 80% of traffic to her blog via Twitter.
That's quite a bit of traffic, but then again, almost 11k Tweeple follow @thedailyblonde, and I'm nowhere near those kind of numbers!
If you Tweet, another way to increase your Technorati authority and get extra traffic and exposure for your blogs is to claim your Twitter Profile to Technorati and add it to the Technorati Directory.  You will then be able to add relevant Technorati tags to your profile.  I recently did this and it was so easy!
After I followed the easy instructions, I then added a Technorati link to my Twitter Profile page so that any visitors who might want to follow me can click on it and fave me. (While you're there ~ I'd appreciate it if you faved me! You can fave my blog here too ~ look for the banner!)
If you found this helpful ~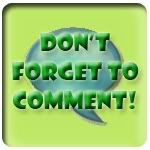 Hat Tip to: Digital Inspiration
Further Reading:
Why You Should Use Social Bookmarking As A Business Tool For Your Blog
The Spectacular Tricks Of Pinging-How To Get People To Read Your Blog Posts